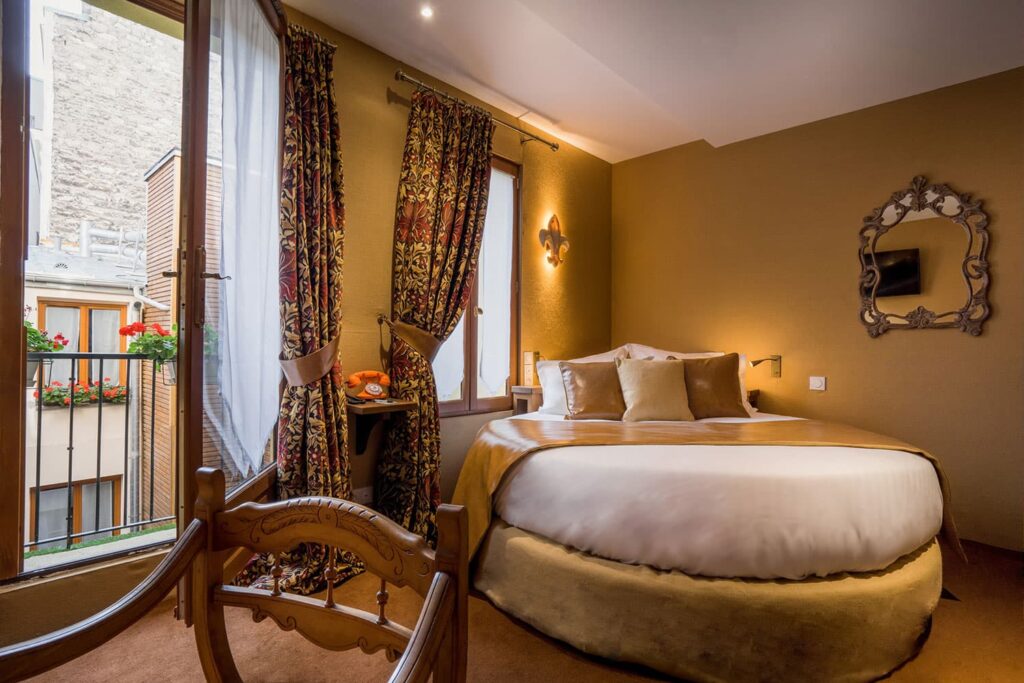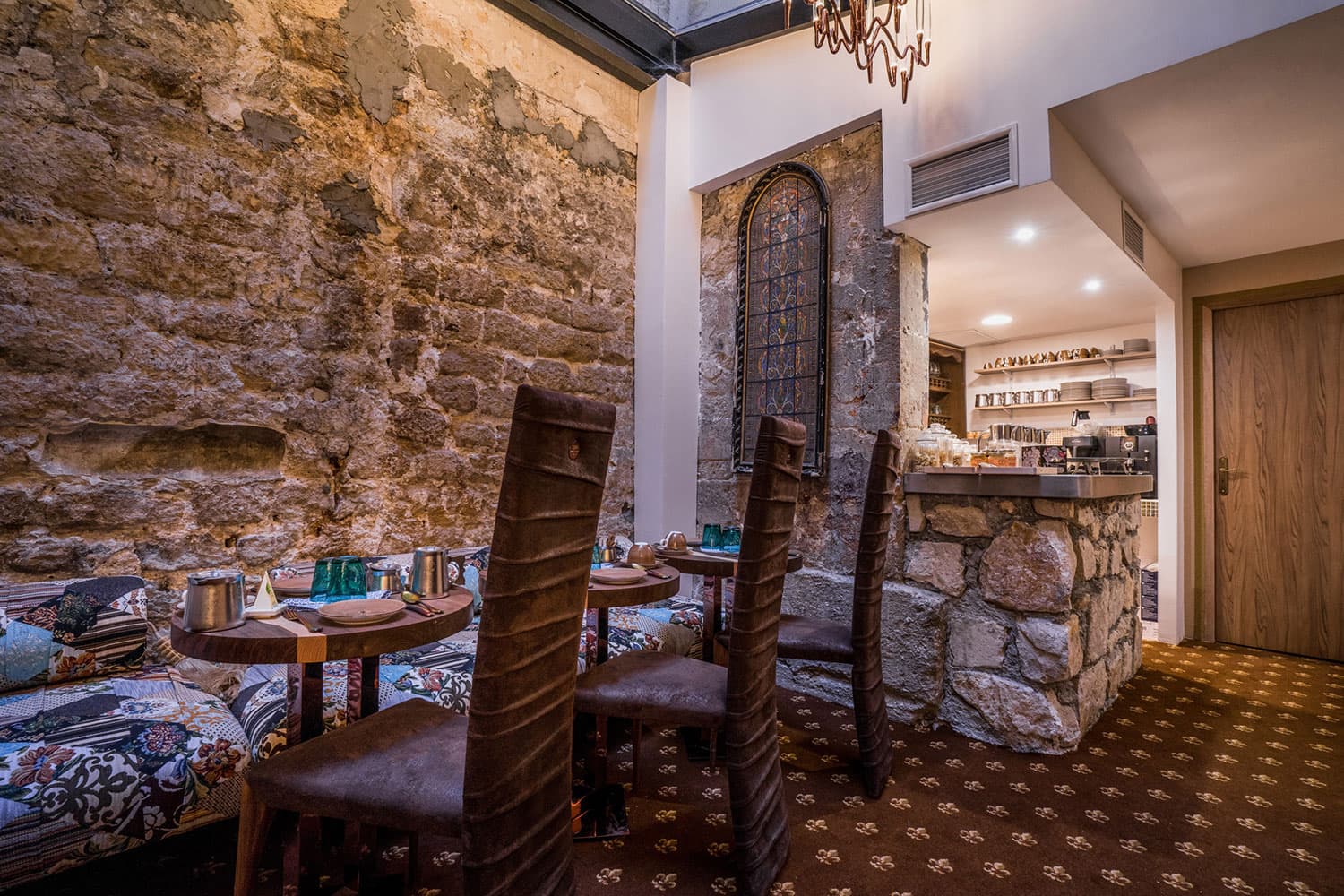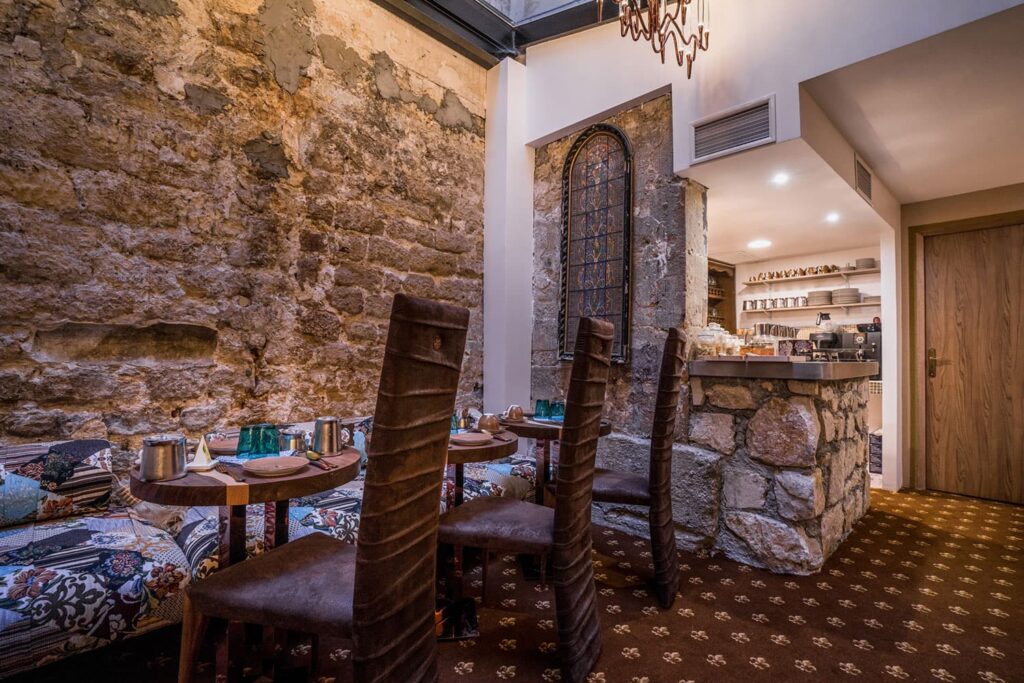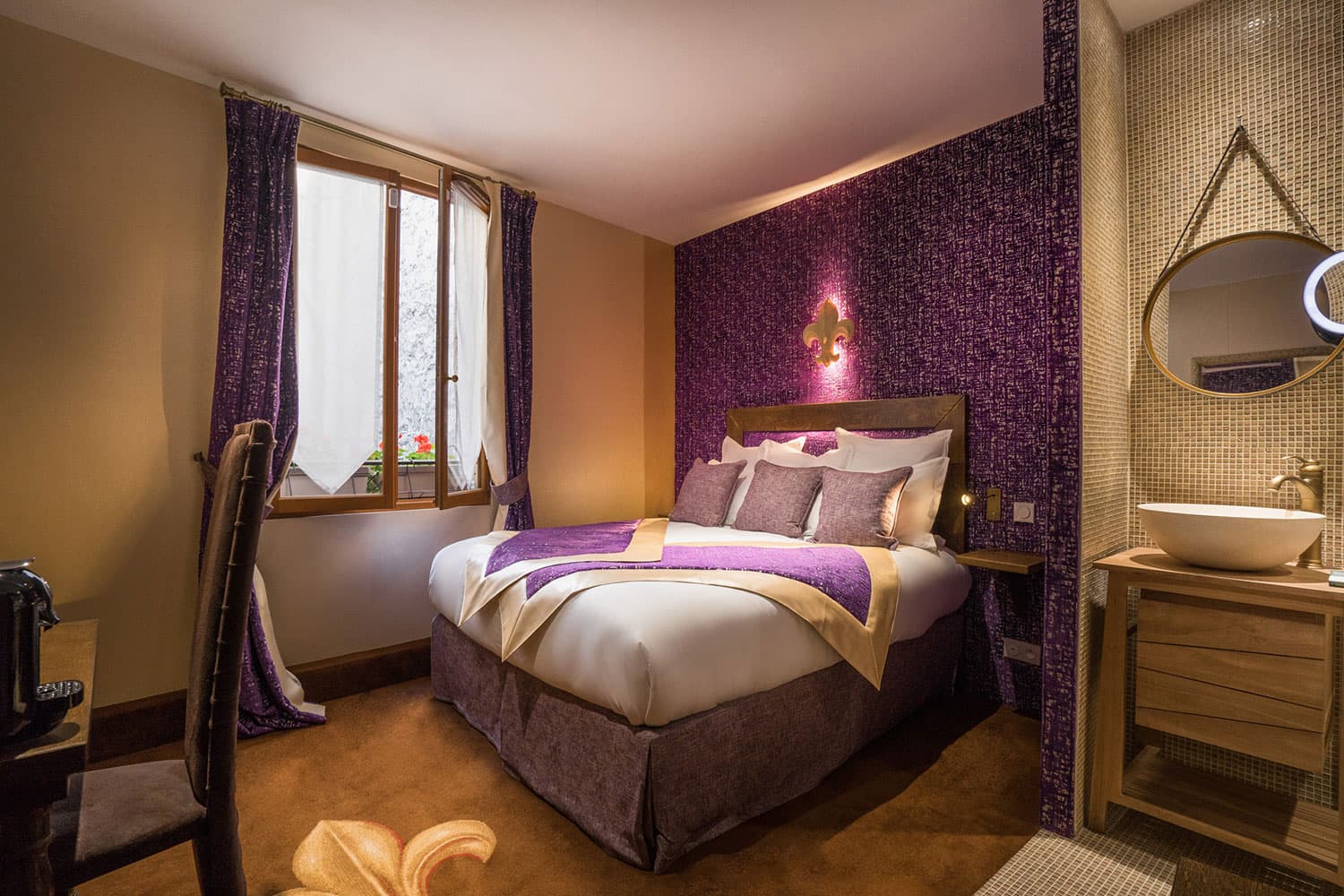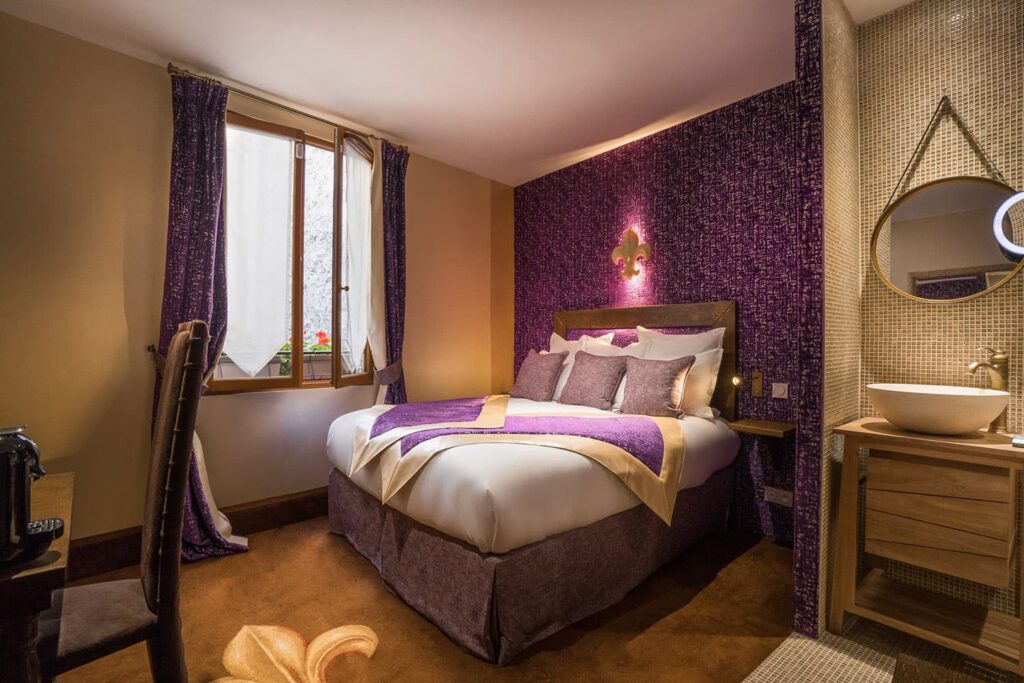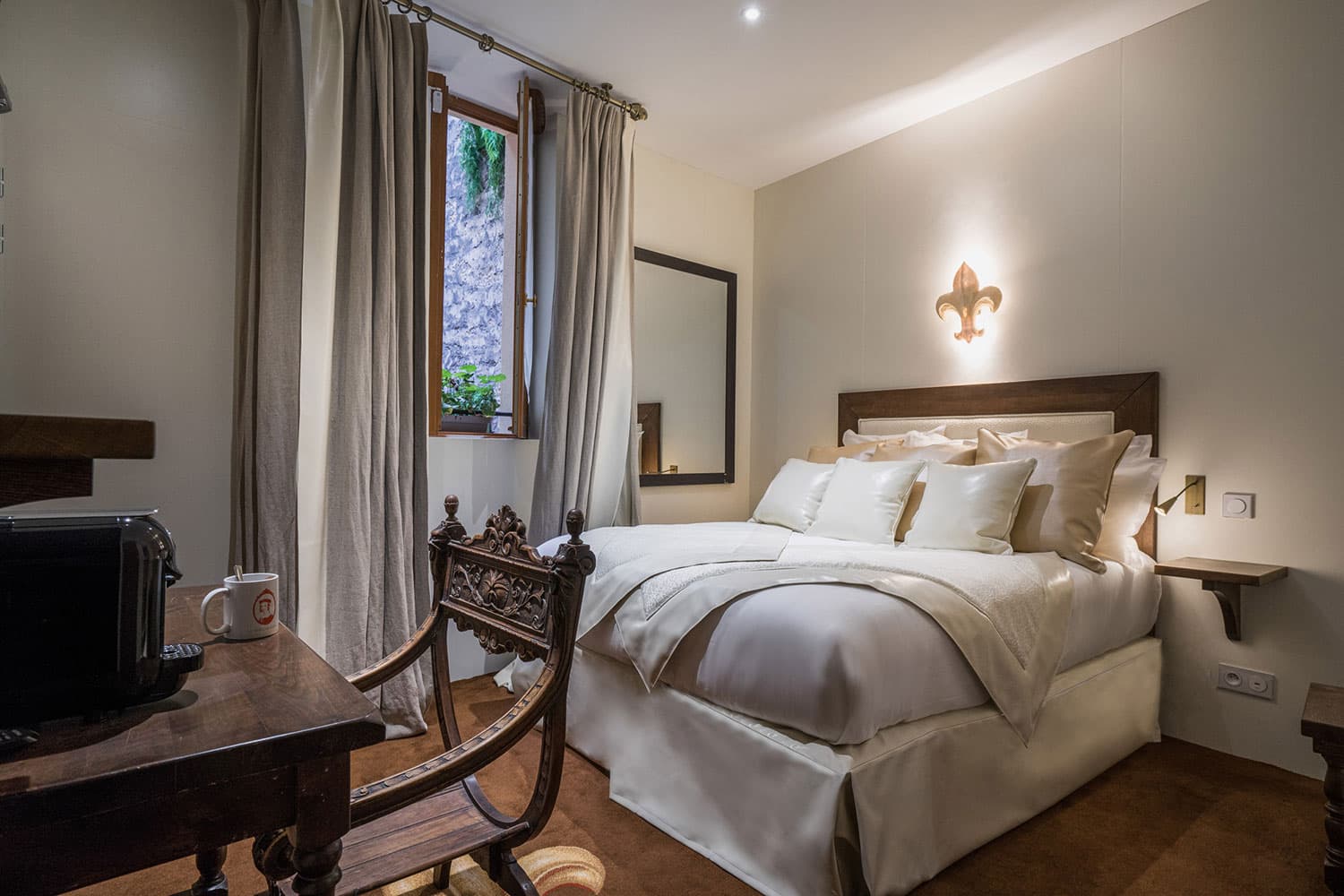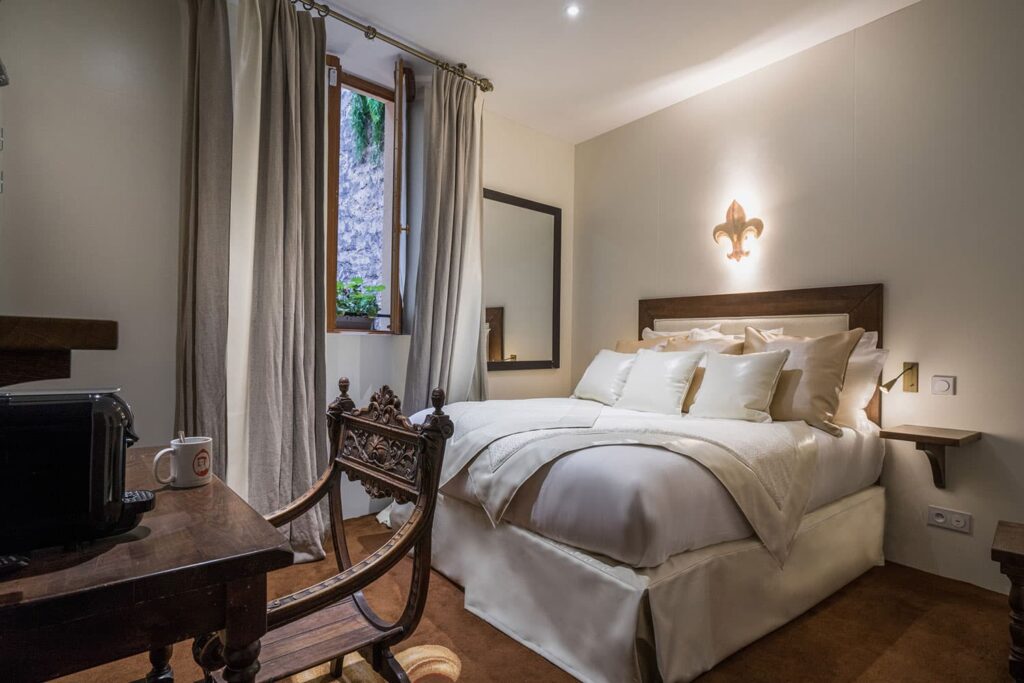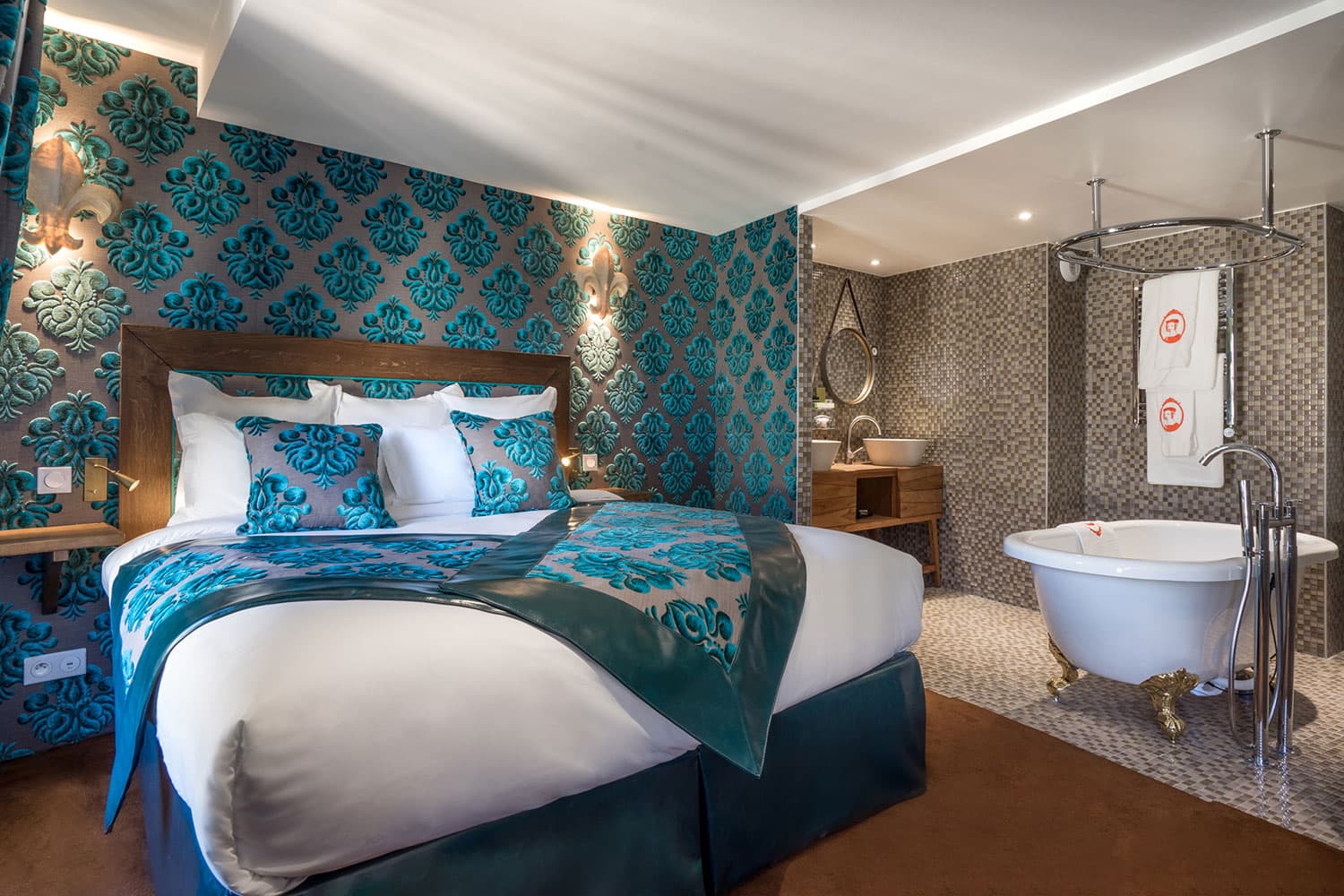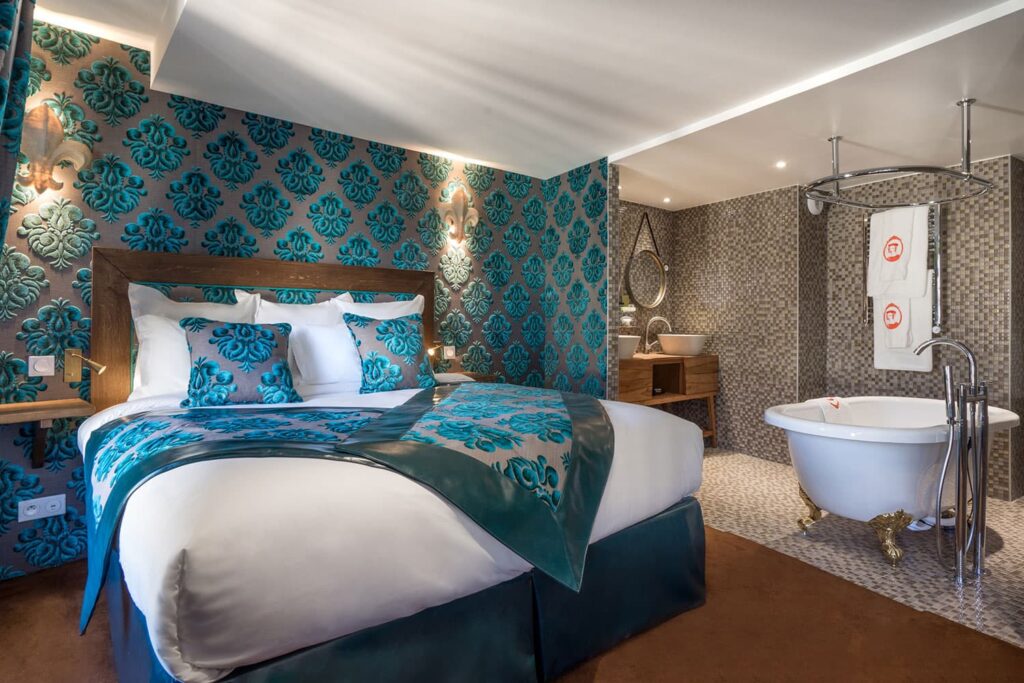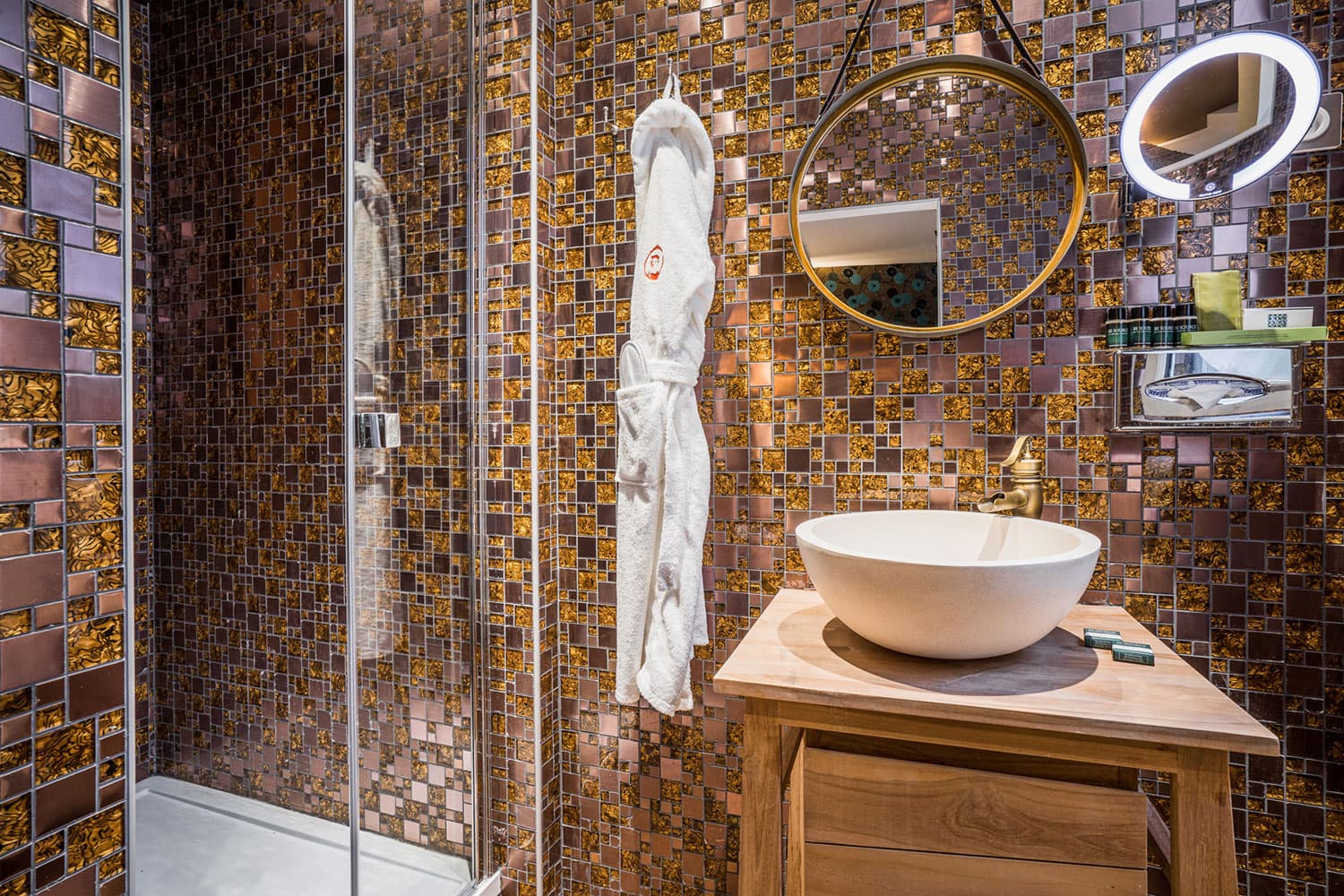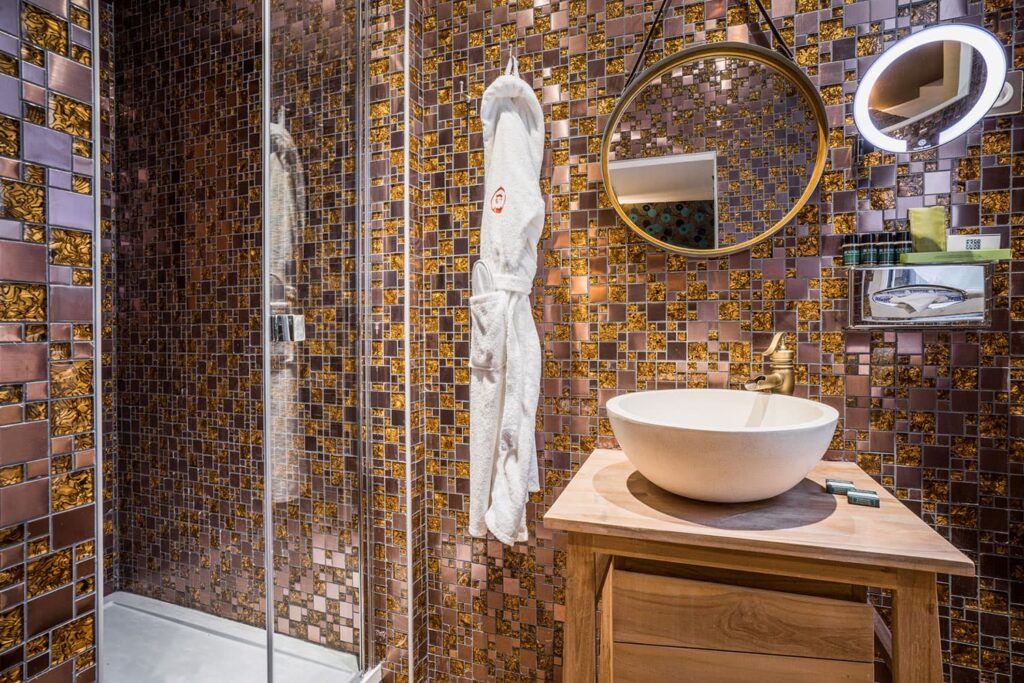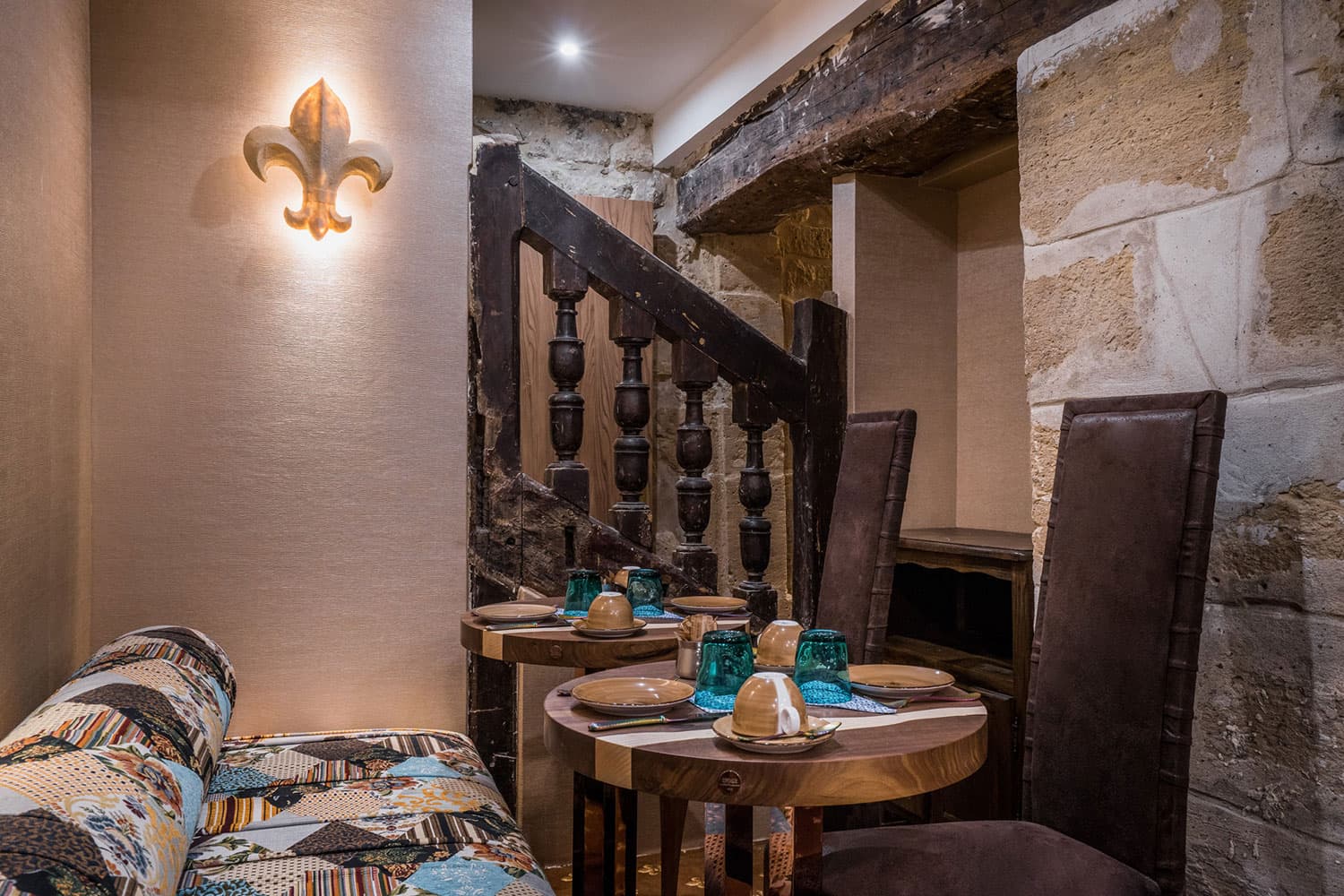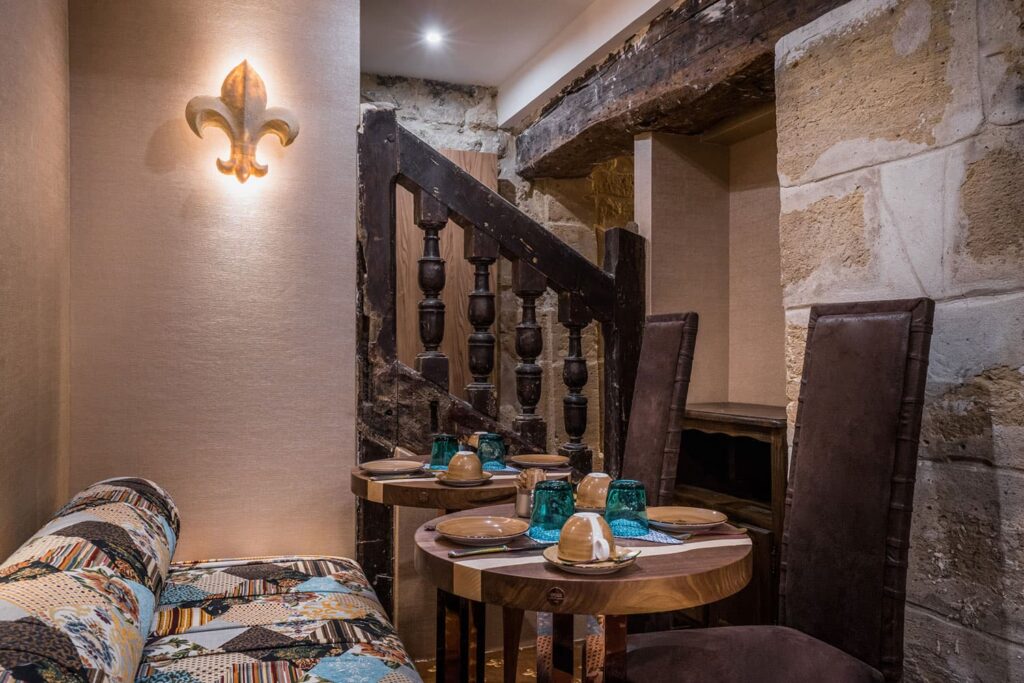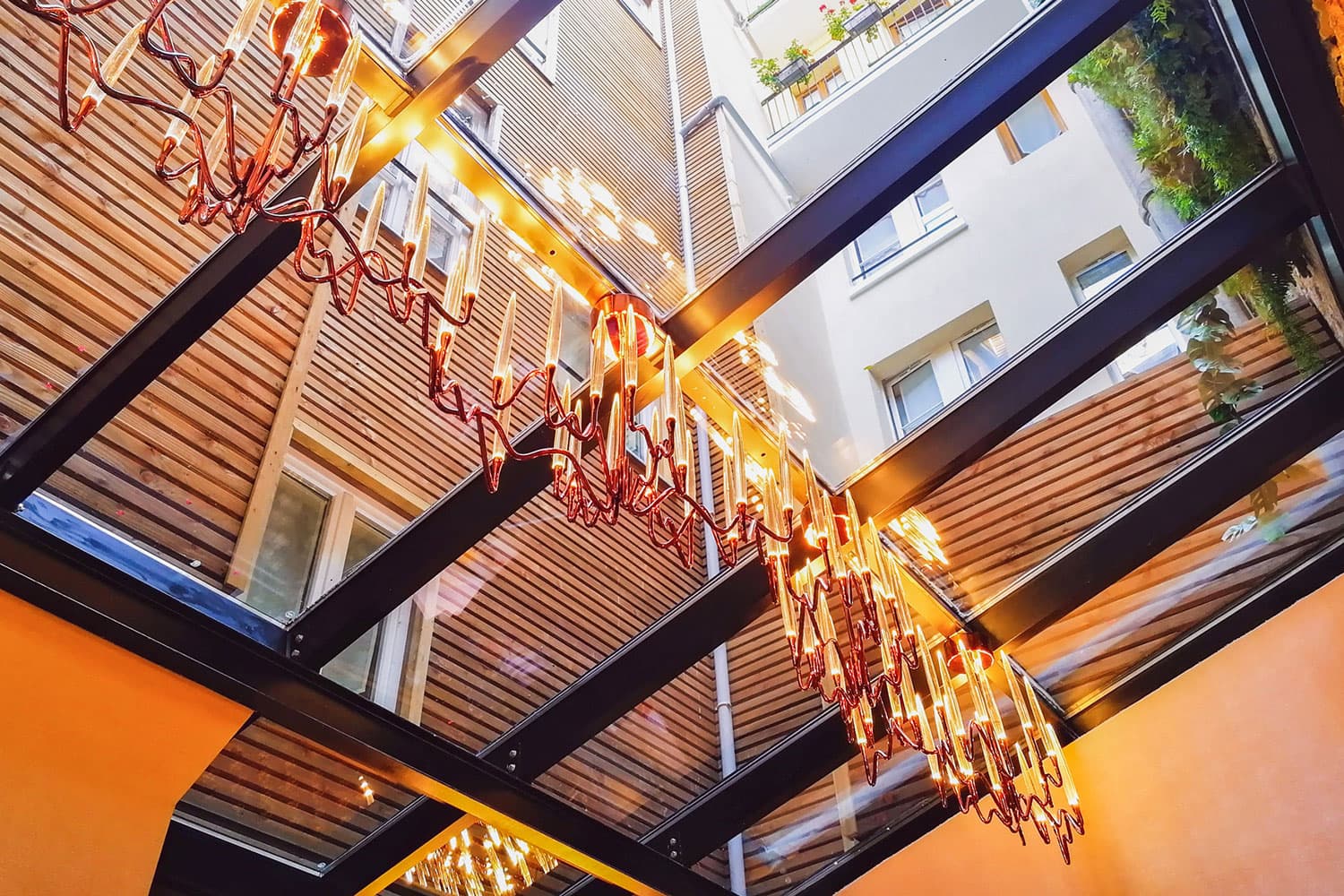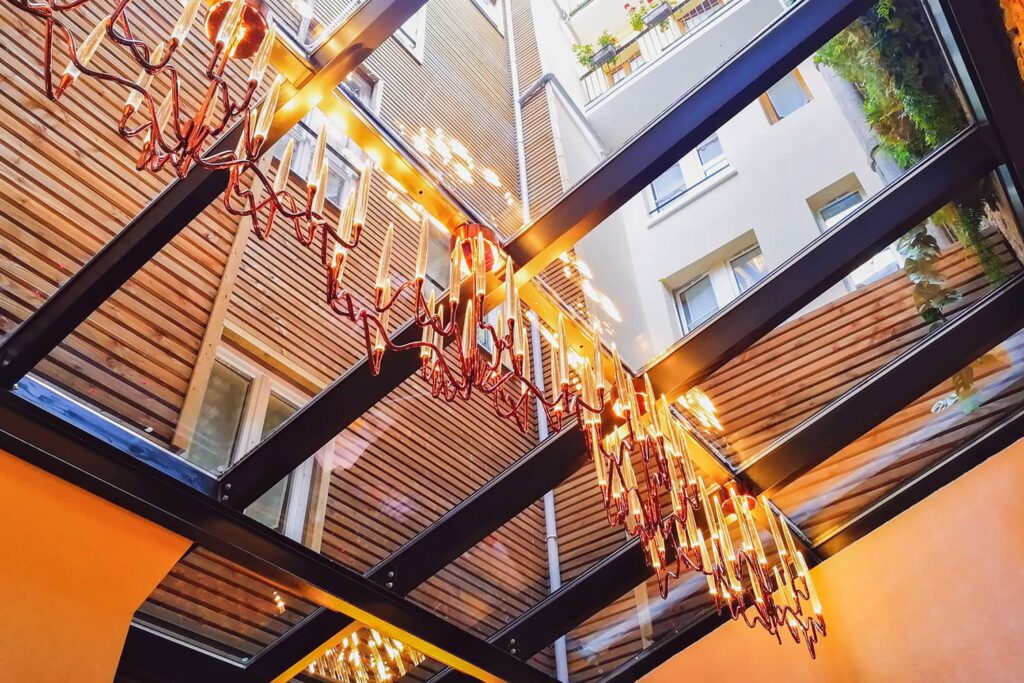 HOTEL LE TEMPLE DE JEANNE PARIS
Your cocoon in the heart of the Marais
At 125 Rue Saint Antoine, in the 4th arrondissement of Paris, stands a double structure with foundations dating from the 14th Century. Nested in between the "Place des Vosges", the antique dealer's village of "Rue Saint Paul", the "Rue Charles V" and the edges of the Seine.
Each area has been revisited and invites the light of the marsh to penetrate. A conservatory constitutes a well of light in the middle of the two structures, the facades are sprinkled with small balconies, terraces and window guards, the open bathrooms limit the partitioning of the rooms, … A harmony between the medieval and the urban style which mixes silky velvet, shimmering hessian, fake aged look leather, rough wood, stainless steel and glass.
A first residence of six floors welcomes you from the Rue Saint Antoine. An unexpected hallway with old terracotta flooring; emblem of the Middle Ages interiors; escorts you to our Reception team in the heart of the Temple de Jeanne.
Your experience in our charming hotel in the heart of Old Paris may begin !
BEST RATE GUARANTEED
Up to 30% off on our best rates. Book direct on our website!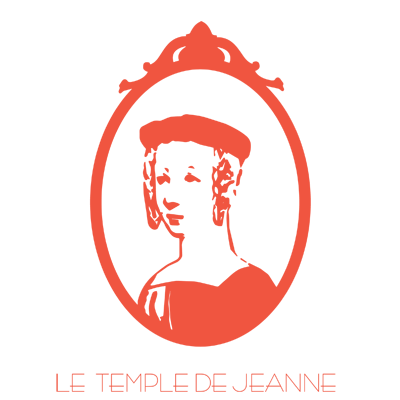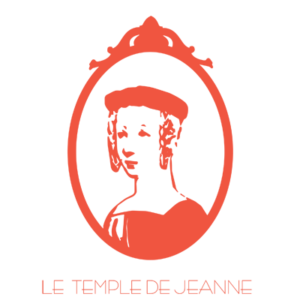 Le Temple de Jeanne :
This place is to pay homage to the queen Jeanne de Bourbon
Even though they got married at a very young age according to the users of the same social status, Jeanne and Charles V de Bourbon made a unique couple, a real hymn to love…
Charles V said that the wise man talked about his dear one with these words: "She is my beautiful light and the sun of my kingdom". The goal of the architect Pascal Reynaud, according to the intuition of Sarah Lauferon; owner of the Temple de Jeanne; was to make this hotel the light of the soul and the heart.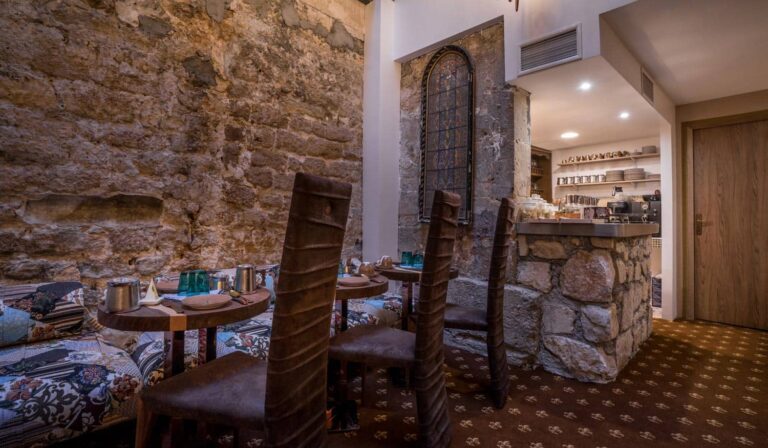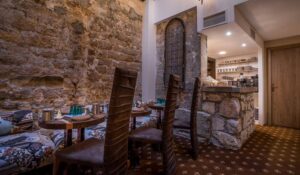 Services:
Air-conditioned rooms
Réception et conciergerie : 24/24h
Petit-déjeuner sous forme de buffet bio de 7h à 10h30.
Express or tasting: it is organic with a wide choice of bread with or without gluten, small cakes, brioche, pastries, cheese plate, charcuterie plate, boiled or hard-boiled egg, fresh fruit juice, fruit salad, drinks hot…
Turndown service from 6 p.m. to 8 p.m.
Free Wifi
Ipads at your disposal to work in a quiet environment in the sitting rooms
Reading area